Bike Rentals
Bike Rentals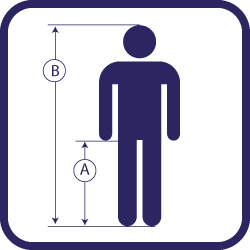 Bike rentals for each of our tours is 30 Euros per day / 180 Euros per week.
To reserve your bicycle, send us an email with your measurements [A and B as indicated in the picture].
You must make your reservation at least 30 days before the start date of your trip to ensure availability of a bike in your size.
Road biking in Europe is best when the equipment is just right. We encourage riders to bring their own bicycles, but if you want to rent one directly on-site, we are delighted to accommodate your every cycling need. Just let us know in advance of your preference to rent a road bike and provide us with your measurements. We'll do the rest.